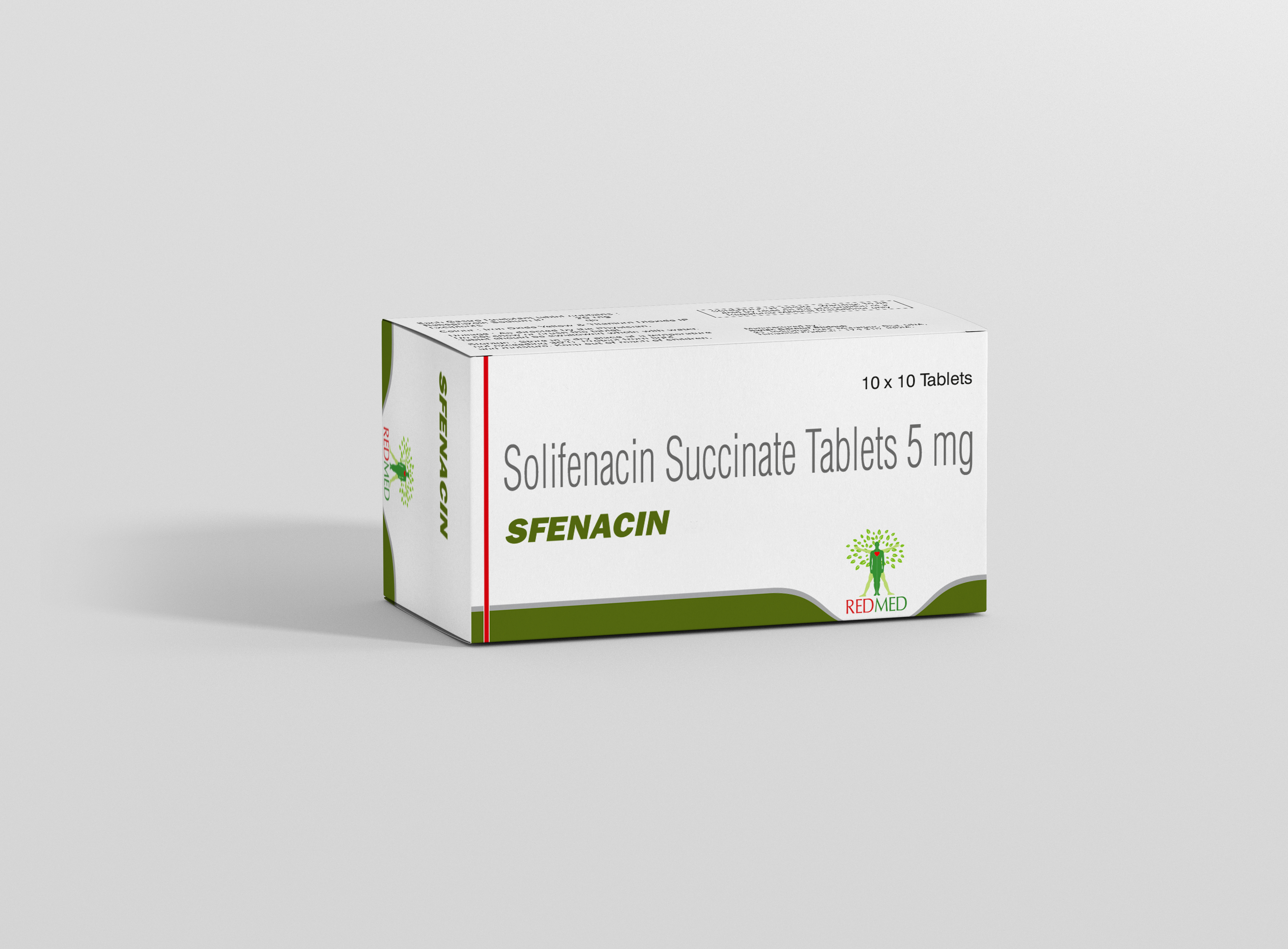 SFENACIN
Solifenacin succinate 5mg tablets
Molecule: Solifenacin
Drug Category: UROLOGY
Drug Type:

tablet
Solifenacin succinate 5mg tablets
Solifenacin is a selective M3 antimuscarinic that inhibits muscarinic receptors resulting in decreased urinary bladder contraction, increased residual urine volume and decreased detrusor muscle pressure.
5 mg once daily. If well tolerated, may increase to 10 mg once daily if needed.
Ask a Custom Quote
If you are interested in purchasing SFENACIN in bulk, kindly submit your details and our team will contact to proceed further.